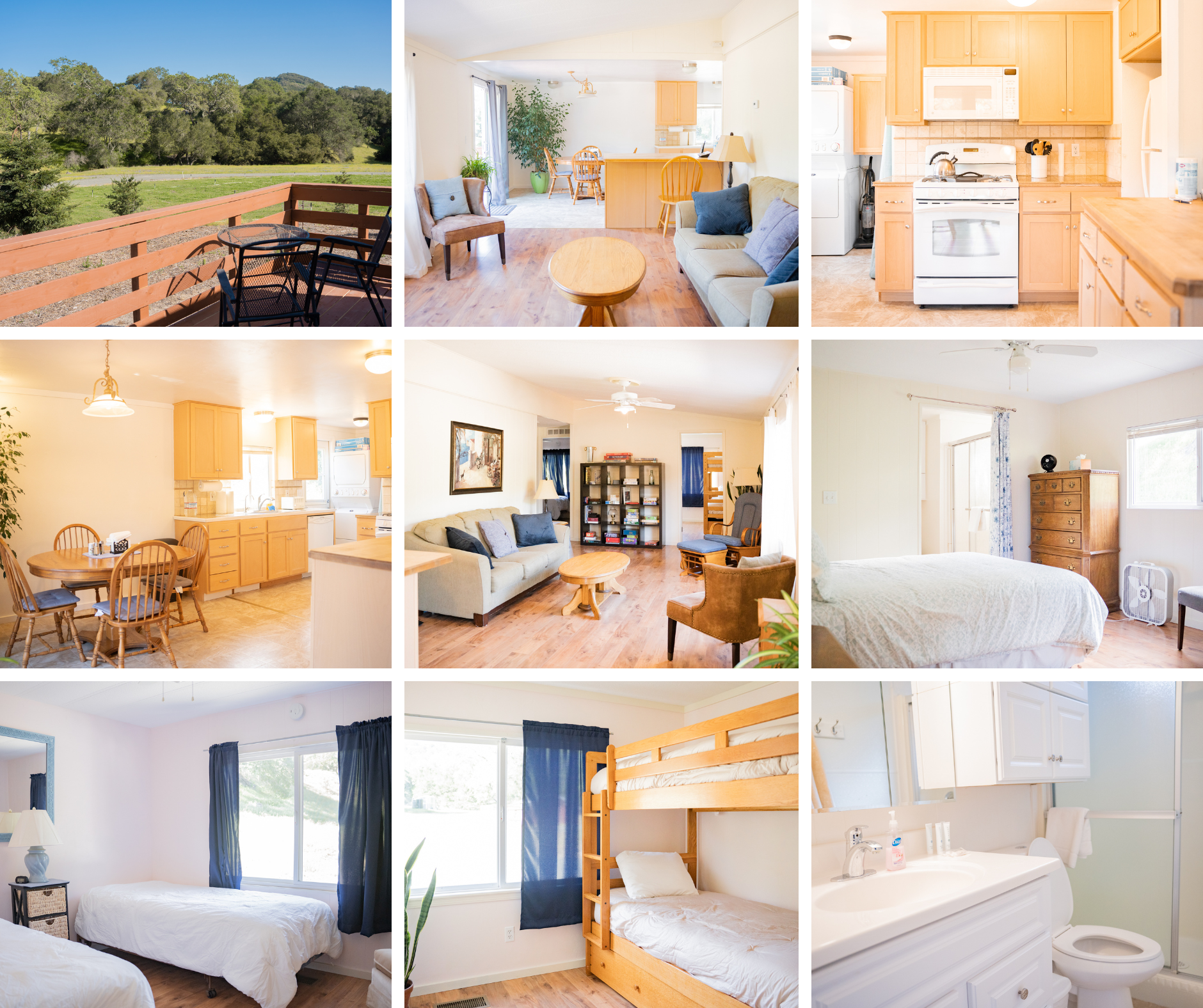 What's included in your 3 Days and 2 Nights?
3 Sessions of Personal Communication Coaching
Guided Hikes and Farm Activities
Fort Hope Adventure Day
So Much More!
3 Bedroom 2 Bathroom sleeps 6 people
Fully Furnished
Dishwasher, oven, microwave, coffee maker, stove
Kitchenware and dining ware provided
Toiletries such as toilet paper, shampoo, and hand soap provided
Dinners included. All other meals are the responsibility of guests. We accommodate plant based diets and other dietary restrictions within reason, with 2 weeks advance notice.
Friday Dinner:
Korean Street Style Chicken Skewers (Dalk Kochi) + BBQ Roasted Corn
+ Seasonal Sauteed Vegetables + Sausage Skewers + Artisan Bread and Butter
+ Sweet Kale Salad w/ Dressings + Sparkling Waters
Saturday Interactive Dinner:
Guests learn how to make tacos from scratch.
Sauteed Beef + Tortillas handmade by guests + Mango Salsa + Traditional Salsa+ Chips + Various Toppings + S'mores
5:00 – Check-in
5:00 – 6:00 Meet-and-Greet, and Orientation
6:00 – 7:00 Dinner
7:00 – 8:30 Board Games in the Barn with Host
8:30 – Free time
9:00 – 9:30 Feed the Sheep & Chickens
9:30 – 11:30 Morning Hike and Coaching Session
12:00 – 2:00 Free Time
2:00 – 5:00 Fort Hope Adventure
6:00 – 7:00 Dinner (Taco Day)
7:00 – 8:00 S'mores and Stars Coaching Session
9:00 – 10:30 Archery
10:30 – 1:00 Redwood Forest Meditation and Coaching Session
1:00 – 2:00 Free Time
2:00 Check-out